Sarnia General Hospital
Sarnia, Ontario
Complete demolition and abatement of a vandalized hospital, including meticulous concrete and metal recycling.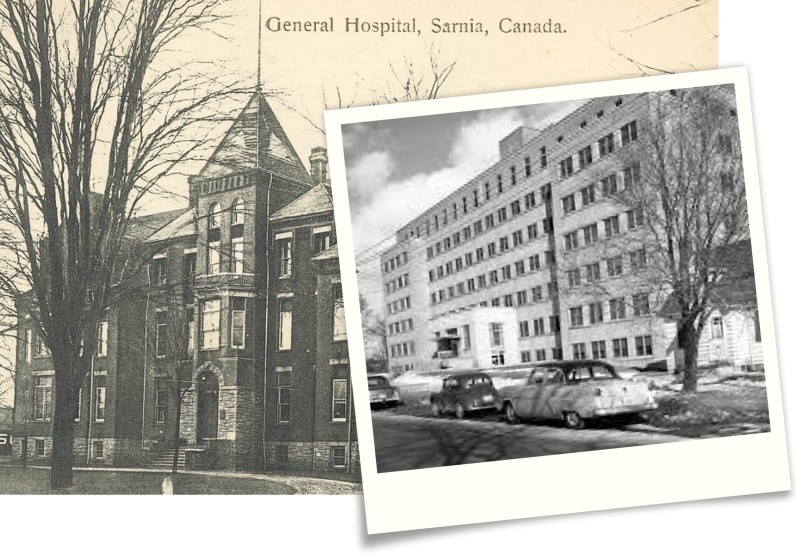 The History of the Hospital
Officially open to the public on October 3, 1896, the Sarnia General Hospital was the community's first public hospital. After over a century of use, the hospital was closed in 2011. Bluewater Health vacated the Sarnia General property, merging two hospitals at its current Sarnia site, the former St. Joseph's Hospital.
Vandalism, age and weather took a toll on the derelict building. It soon became a blight within the larger residential area surrounding it.
The Problem
In 2017, GFive Inc., a group of local business owners, purchased the property from the city. They had plans for residential and commercial development on the 7.5-acre site in south Sarnia, but first, they needed to remediate the soil and demolish the campus of buildings.
Schouten's demolition process involved literally picking apart the abandoned building brick-by-brick, meticulously sorting the concrete and metal for recycling. Concrete was cut into 2-foot by 2-foot squares to be recycled.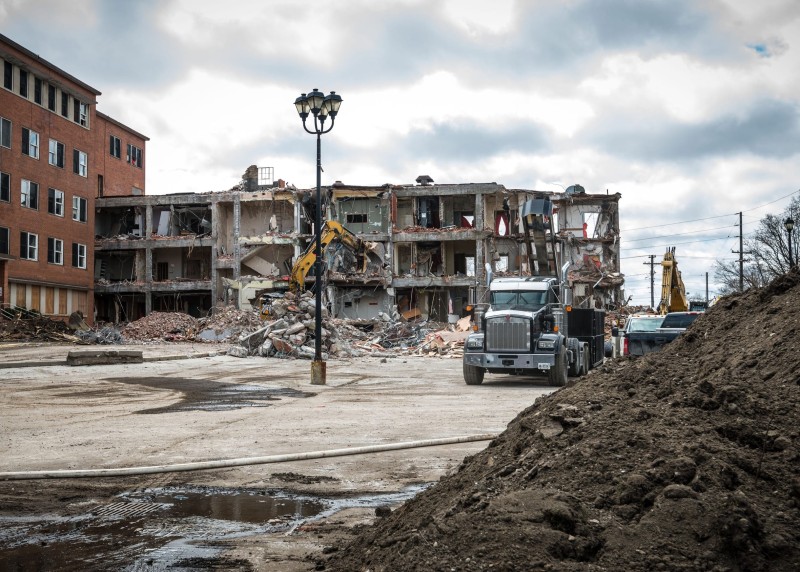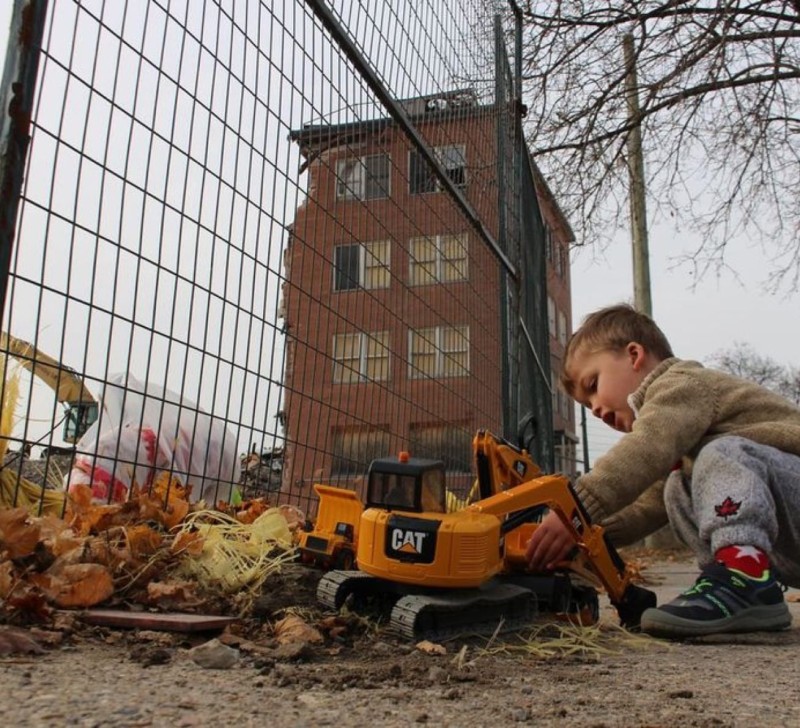 The Results
The former hospital's west, north and east wings were torn down, along with the nurses' residence and auxiliary buildings. A one-storey building on George Street that once held the health unit and a hospital records office stayed standing with plans for renovation.
After a 14-month demolition and abatement process, the buildings were all torn down by late 2018. Recycling and cleanup continued throughout the fall and winter. 93% of the material coming out of the demolition site was recycled.
Plans to develop 11 residential lots, as well as office space on the site, are now underway.
You may also be interested in...